SPECIAL DISCOUNT EXPIRES IN:
NB: Special Discount (Applied At Checkout) Expires In: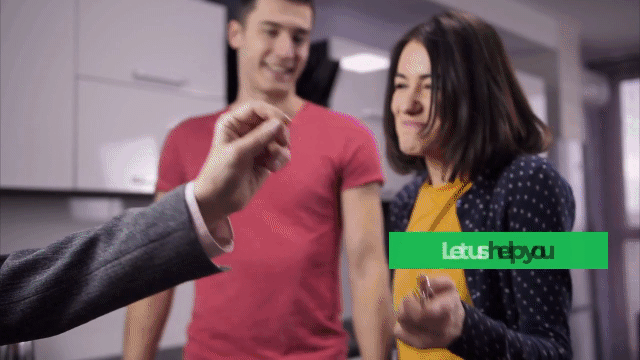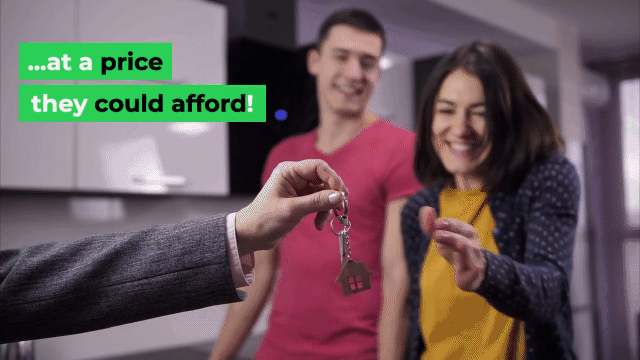 So now there's nothing to stop you....
You'll have a set of eye-catching, attention grabbing Social Media ready videos you can sell to Local Business owners.....
...and a professional looking website which says "I'm a Video Marketing professional and I can help you reach more prospects and get more leads for your local business!"
Drive traffic to the Landing Page and let it do the talking!

When you have a professional presence people will take you much more seriously than they would if your business was "homeless". 

Upload the Video Marketing Promo video to YouTube and embed it on your Facebook Page

to attract prospects to your business.

Call a local business and offer to GIVE them a video - or only charge for branding it!

It builds trust and you'll be the first person they come to when they want another service.

Use the videos as welcome gifts for a FREE consultation about your services!

Give local business owners a carrot for agreeing to meet with you - they will be much more willing to meet if they know they are receiving something valuable just for attending.

R

ank the Videos on YouTube and then rent them out or sell them.

Ranking and renting websites is a popular way of making money for some entrepreneurs, so why not do the same with videos.
Questions & Answers
Q: What is my License?
[YES] You can sell the videos to local business owners, or give them away as a foot in the door incentive
[NO] You cannot sell the videos to other marketers (even if they intend to sell them to local business owners)[NO] You cannot re-sell the videos on Fiverr or any other such online marketplace. 
In other words, the videos are meant to be sold by you, as a local consultant to offline business owners and the DFY Website is for your personal use only.
Q: What software will I need for the videos?
A: None if you use the "out of the box" versions, but you will need Microsoft PowerPoint (2013 or above) to open and edit the PowerPoint Branding Template.  Or you can use a video editor like Camtasia to brand the videos if you prefer. NB: You CANNOT edit the videos themselves, only the PPT Branding Templates.
Q: How do I edit the Video Portfolio landing page?
A: We provide instructions for editing the site but you will need hosting, a domain name and a YouTube Channel, or Vimeo account for the videos.
Q: Do you offer an Installation Service if I don't want to do the work myself?
Yes, details will be in the Members area.
Q: Do you offer a Guarantee?
Yes. If within 30 days of purchase you have a technical problem with the videos or the DFY website and we cannot help solve the issue for you, we will give you a full refund. 
Q: Will you teach me how to sell videos?
Local Social Videos gives you resources to help you provide video marketing services to local business owners. It's not a training course. But here are some ideas:
Help Local Business Owners Stand Out Online, Reach More Prospects And Get More Leads With The Combined Super Power of Video and Social Media 
You Can Get Local Social Videos (the 10 Videos, the DFY Portfolio Website and the Promo Video PLUS Ten Bonus Facebook Cover Videos) at the Special Price of ....
To Your Local Video Success!
DFY Videos to use on ANY Social Media Platform, on Facebook Pages, as Video Ads, on YouTube etc.
Created in a modern "social style", using attractive colors to catch the eye, along with engaging animated text....
...they're designed to KEEP the prospect's attention and get their message across fast
...even when played on mute
...before the prospect scrolls, swipes or clicks away!
Local Social Videos is a collection of ready-to-sell Local Business videos (with both US and UK Voice Overs) that are perfect for any Social Media platform, for Video Ads and Facebook Pages, for YouTube and even for local business Websites!
Local Business owners are always looking for fresh leads and new customers to grow their business and their profits.
They know that Social Media platforms are where their prospects are hanging out, so they set up a Facebook Page or an Instagram account for their business.
And then they....do nothing.
So let me introduce you to....
Videos are one of the best ways to cut through the noise on Social Media and grab attention.
They get more shares than images and text posts combined.
But did you know that as much as 85% of all videos on Facebook are watched with the sound OFF?
They practically FORCE the viewer to watch the entire video and TAKE ACTION no matter where they are watching it - on Social Media or your client's website - or whether played on mute, or with the sound on!
Built in

Wordpress

for easy editing

Fully

mobile responsive

Looks

beautiful on Desktop, Tablet and Mobile
AND NOW....I'm sure you're wondering how much you will have to pay for all this!
Relax because it's definitely not going to cost you an arm and a leg!
But I will say this.....
If you've ever created videos from scratch, you know it's not a quick job to produce professional results.
Good videos take hours to create....
Then there's the Video Portfolio Site ... I could probably sell that as a separate product.
But, I decided to combine the Videos, the Bonus Facebook Cover Videos and the done-for-you Website, and I'm letting them go for one low price.....
For a limited time only....
There's the script writing, the professional voice overs, the time it takes to find just the right video clips, animating the text, adding the background music and timing it all to perfection!
It's A LOT of work...
Most of them are too busy actually running their business to do anything else.
It's a lost opportunity for them, but a great opportunity for you.
You can help generate the leads they are looking for!
Which means the videos you use must be able to get their message across WITHOUT the need for sound.
But wait, I'm not done yet...
What if you're just starting out and don't have any clients yet, or you don't have a way to showcase the videos you want to sell?
Most people won't take you seriously these days unless you have a professional online presence where they can see what you do and what you have to offer.
You can't just rock up with an iPhone and expect a local business owner to hand you a check!
If you want to be seen as the Video Marketing professional they need, and get them to part with their hard earned money, you're going to need a website.
That's why I've built a beautiful, ready-made...
Video Agency & Portfolio Landing Page Site
And I'm also including a professional Video Marketing Promo Video
Thanks for taking the time to check out my offer, and I hope to see you in the Members area . 
Clean modern styling

Subtle

animations

 

Hero section with

Click to call

Multiple Calls-to-action

Video Showcase

   

Built-in

Contact Form

 

Testimonials

for social proof

Tutorials included
P.S. If you have any questions you need answering before you purchase, please don't hesitate to contact me using the Support link below. 
Reference:
* Animoto's report on video use in Social Media
That's why text based videos are perfect for Social Media!
But there's another really good reason too...
Videos containing text are 39% MORE likely to be watched to the end than videos without any text!*
So, in a nutshell, you need videos that:
Are eye-catching enough to stand out

Engaging enough to KEEP attention

Get their message across quickly

(before the prospect gets distracted and scrolls, swipes or clicks away)

Are suitable for all the Social Media platforms prospects are hanging out on

(even if they're watching with the

sound TURNED OFF

)
BUT WAIT! As A Special Bonus We're Also Including...
for each of the ten local niches
FACEBOOK COVER VIDEO VERSIONS 
The Cover Video is the first thing visitors see when they visit a Facebook Page. 
It's an ideal opportunity for Local Businesses to deliver their key message and show how they can help their prospects. 
So....as a SPECIAL BONUS we are also including 10 Facebook Cover versions of each video, giving you even more opportunity to make money with Local Social Videos.
Each video has been re-worked to comply with Facebook's recommended Page Header dimensions to display perfectly... 
....or on the Facebook App on Mobile!
....whether viewed on a Desktop computer...
Check Out Some Demos Below
And one that fades out so you can add a CUSTOM CALL TO ACTION (Get a FREE Quote, Get 10% Off etc.) along with your client's Logo, Business Name, Website etc. using the provided PowerPoint Template, or your favorite Video Editor.
You'll get TWO versions of EACH video:
And for maximum flexibility...
One that you can use "out of the box" that ends with a simple Call To Action such as "Contact Us Today", "Call Us Now" etc .......
NB: These demos are a mix of US and UK voiceovers and the two different endings - you will receive ALL the videos with BOTH voice overs and BOTH endings.
And one that fades out so you can add a CUSTOM CALL TO ACTION (Get a FREE Quote, Get 10% Off etc.) along with your client's Logo, Business Name, Website etc. using the provided PowerPoint Template, or your favorite Video Editor.
Attention: Online Marketer